We're proud to partner with Direct Relief, an organization that provides personal protective equipment and essential medical items for healthcare workers on the front line.
DIRECT RELIEF IN ACTION
Direct Relief is always ready when disaster strikes. Since the beginning of the U.S. pandemic, Direct Relief has been supporting millions of healthcare professionals as they work to keep all of us safe. Between January 1 and December 4, 2020, they've already provided tons of essential equipment.
Last updated December 4, 2020
Direct Relief is so deeply grateful for the leadership and commitment reflected by GSK's action today, which is both keenly needed and will be put to immediate use. This is a perfect example of what's needed as we all face this historic threat to the health of people everywhere.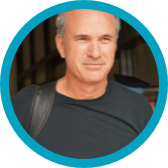 THOMAS TIGHE
Direct Relief CEO